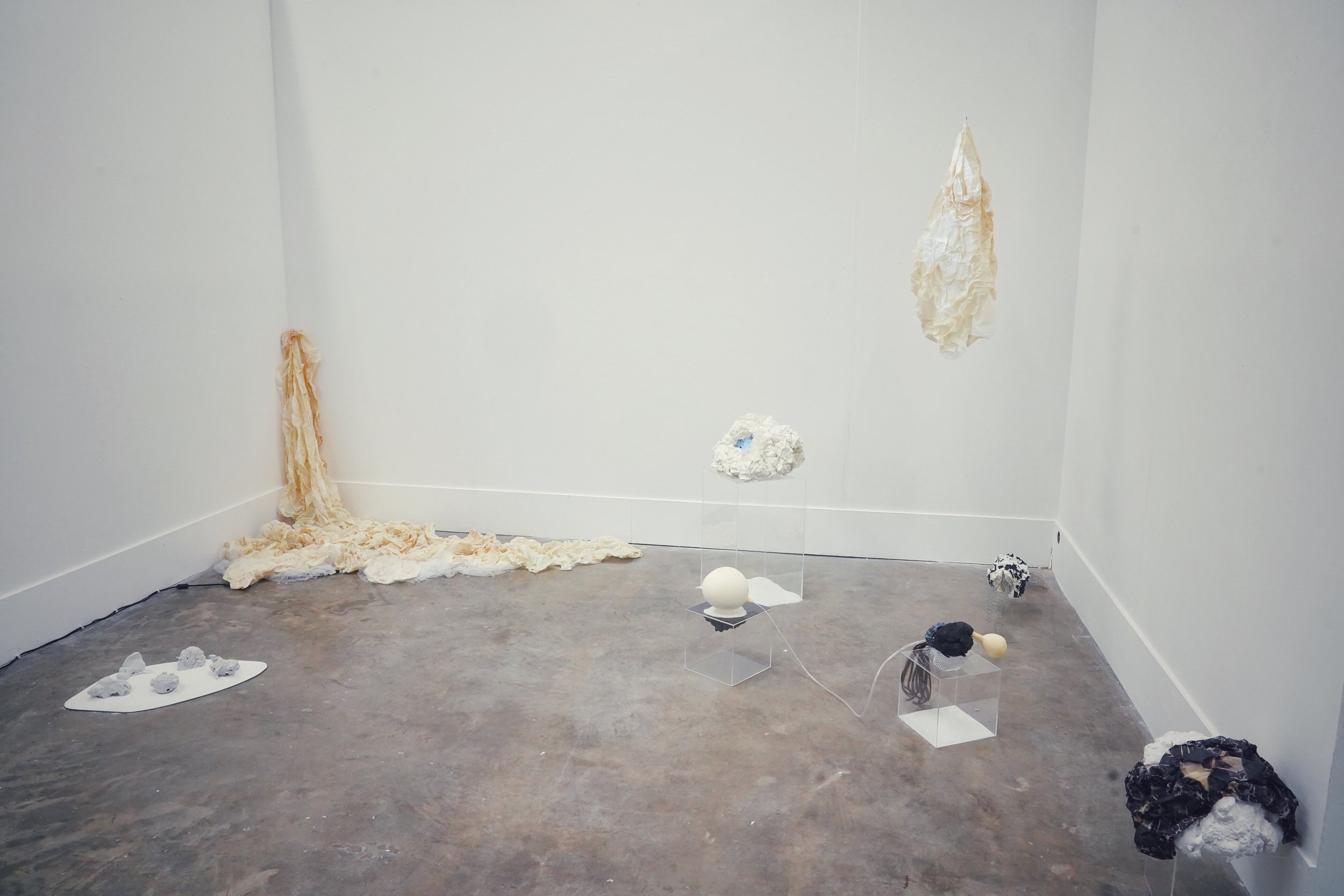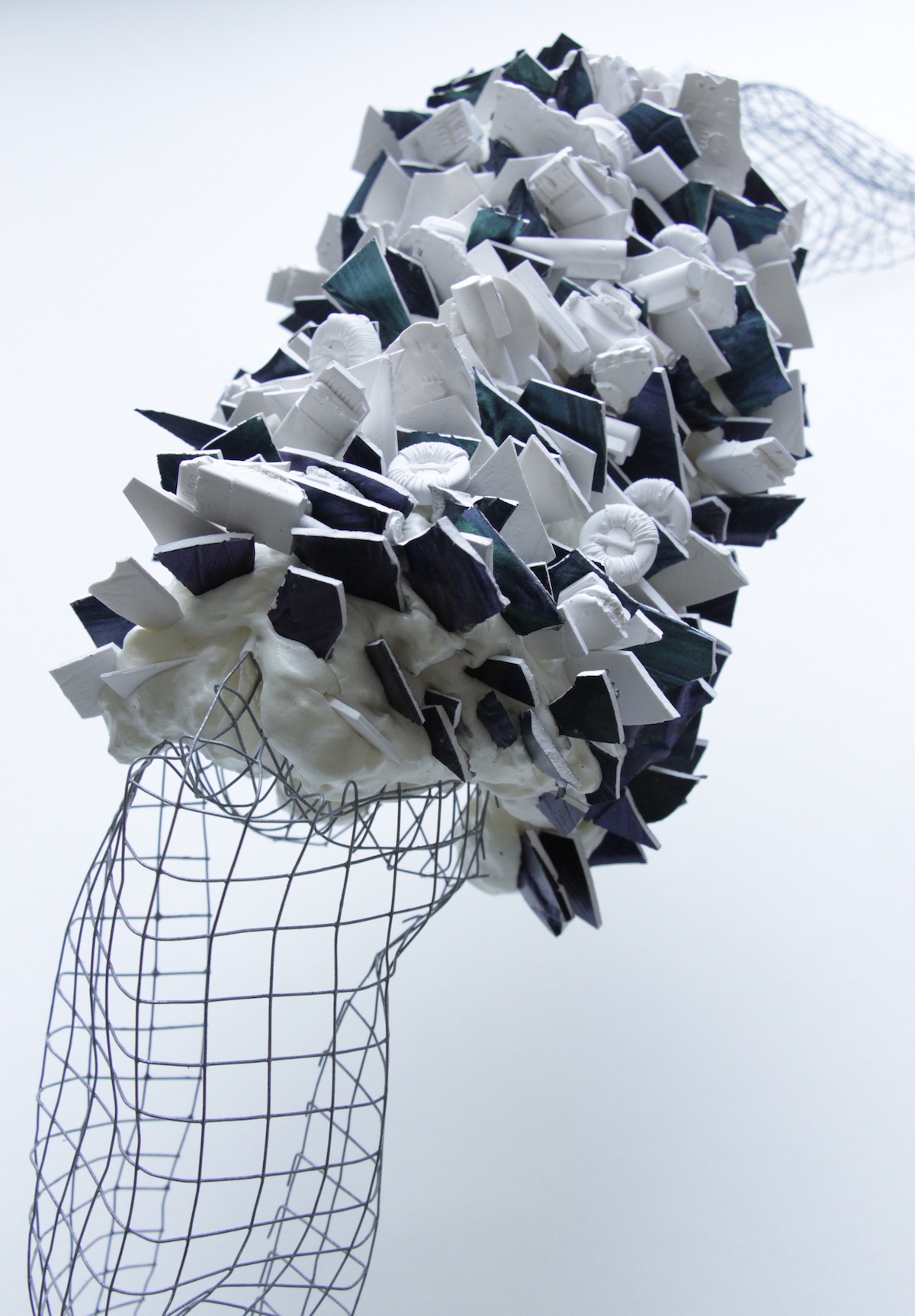 ABIOGENESITES
Abiogenesis is the process where the inanimate becomes animate! The Abiogenesites are a suite of creatures who have emerged in-situ from the material of their inanimate surrounding environment - in this case physical pollutants like e-waste and coloured plastic. Their evolution is glacial and this is referenced by their forms that appear to be creeping or emerging from the detritus. In one, e-waste has fossilized and formed the scaley, protective shield, in another plastic has emulsified into an dazzling skin, in another an organism is disembodied with organs functioning and connecting outside of the body.
ATMOSYNTHETICA
As a result of increased toxicity in the air, in the future might new types of organism exist with photosynthetic capabilities as a means of sequestering the excess CO2? Atmosynthetica is an ambiguous organism, partly resembling a floral bud, or perhaps a chrysalis, or perhaps even an independent organ? The shimmering surface is alive with metabolism as it performs a new kind of chromo-photosynthesis.
DIGIMACULE
In the future, will 'digital' life forms exist? Digimacule represents a series of digital, purely-coded life forms that have taken refuge in a tactile, bioplastic shell or 'hardware' body. This is akin to how a single-celled amoeba inhabits a dead sponge skeleton or a hermit crab resourcefully finds its shell in order to complete their form. Does the coded creature need a physical scaffold in order to 'exist'? Is it a legitimate life form or just a simulation of it?
TERRA SPIRITUS
Where does the environment end and a life form begin? Terra Spiritus reflects the complex entanglement that exists between both geological and biological matter. In the future, bacteria and other microorganisms will act to digest our waste-infused landscapes and generate energy, in this case in the form of electricity. As a result, the terrain feels almost 'sentient', a living surface or skin illuminated and pulsing with life.
BIOPUNKS
The Biopunks are hybrid creatures that represent the blending of DNA from different species, potentially a combination of both 'natural' and 'artificial' or gene edited life forms. The curious biological forms display both recognisable features and alien traits. Were they designed this way as artefacts from a lab? Or have wild organisms and gene-edited organisms procreated? Are they wondrous expressions of human creativity or mutant monstrosities?